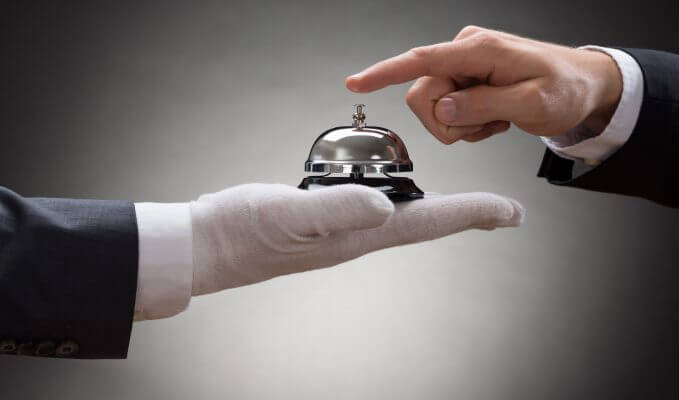 Doing the laundry, the shopping, the cleaning, the tinkering … All these daily tasks take time and require energy, that is why we recommend using our concierge service. At a time when every minute that passes is precious, more and more individuals try to save time by all means. Today's parents, who are very busy with their work, only have the weekend to take care of the errands that they did not have the opportunity to do during the week. As a result, they are not enjoying as much quality time with their children as they would like. The seniors would prefer to relax rather than to take care of the chores that living somewhere generates. So, how can one save time and spend it with his/her loved ones without having to worry about everyday tasks ? Why not hire luxury concierge services ? Advantages, services offered … Let us tell you all about it.
Concierge: services for all needs
Housekeeping, storage, shopping, meals and linen … These are the most recurrent tasks of our everyday life. They are also the ones the most delegated to concierge service firms.
Whether it is due to lack of time, of envy or physical impossibility, turning to a temporary butler can remove a thorn from individuals feet. So, how does a household intervention go ? A professional comes to your home, in possession of products (or not, according to your preferences). He/she takes care of scouring your housing from top to bottom in order to leave you with a spotless house.
As for the storage service, an agent is in charge of putting everything back in place: linen, shopping, rooms, etc.
Need to have a meal delivered, at home or elsewhere ? It is also a service offered by concierge companies. A deliverer brings you your chosen meal.
No envy or time to shop? Same thing: a professional takes care of getting hold of your shopping list. He/she goes to the store, fills the trolley and takes care of storing your purchases in your cupboards.
The laundry is also a chore that takes a lot of time. To help you, the concierge offers to go to your home, to collect your laundry before washing it thoroughly, ironing it and storing it in your cupboards. Practical, isn't it ?
We have just presented you the most commonly delivered services, however, it is possible to turn to this type of company for DIY, locksmith or computer needs.
Note that it is also possible to turn to a concierge company on an occasional basis, in the case of a stay in a second home for example. Moreover, Trankility, your personal butler delivers this type of service.
Our teams are at your disposal to meet your every need during your visits to the French capital Paris. Whether you want the housework to be done before your arrival and after your departure, whether you want to find the fridge full when opening the door, whether you want to change one of your bulbs upstream, whether you wish the heating to be turned on before your arrival or need someone to handle your mail, Trankility your personal concierge service does its utmost to free you time and make your stay pleasant.
 Contact Us for inquiries : CONTACT